Hi everyone. You probably know that aside colors I have two more major, but REALLY major crushes: chairs & patterns, don't you? Let's talk about patterns right now as my affair with them is quite recent, but evolving pretty fast. Imperial Trellis is the pattern that got me hooked and was the start of my pattern love. Today it's all about Greek key and I must admit I'm obsessed with it for the last couple of days. I don't think I need to talk much about Greek key, you all know it well and I'm pretty sure you love it, but I do need to say something myself about it: nobility, godlike and divine – all about Greek key! And it has something mysterious and attracting, more like any other pattern and that's why I love it.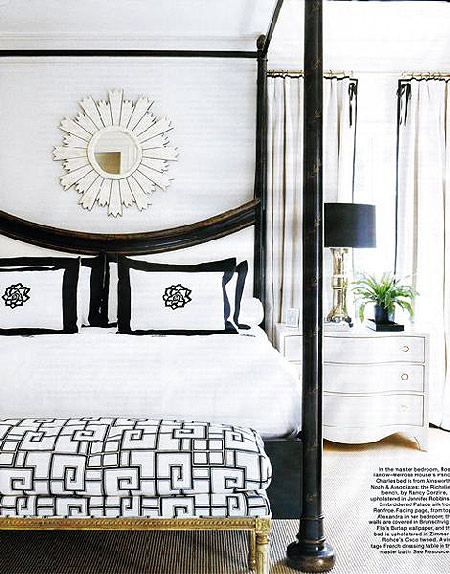 how fabulous is this Greek key bench?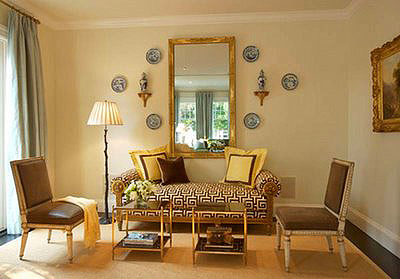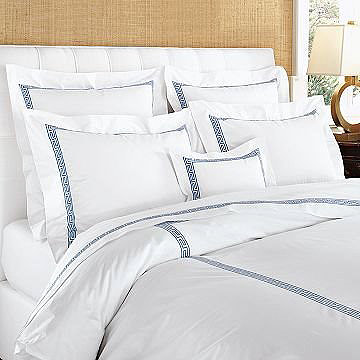 these linens are so refreshing, don't you think so? and again Greek key is fantastic – neat & modern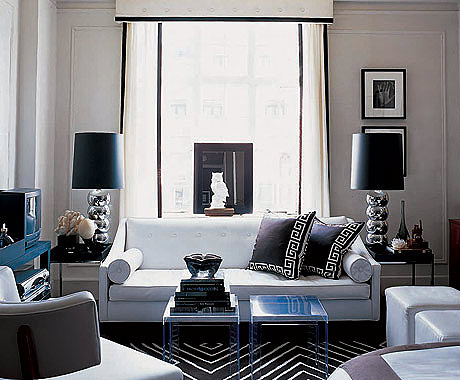 Greek key is very popularly seen in cushions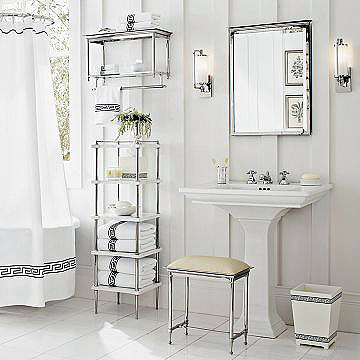 a Greek key inspired bathroom – see the pattern in shower curtain, trashcan & towels – crispy and beautiful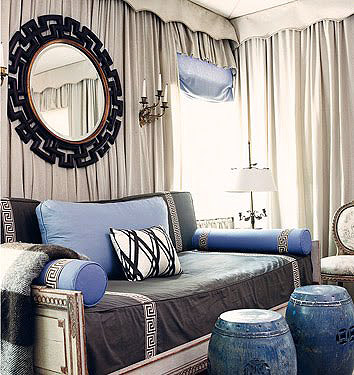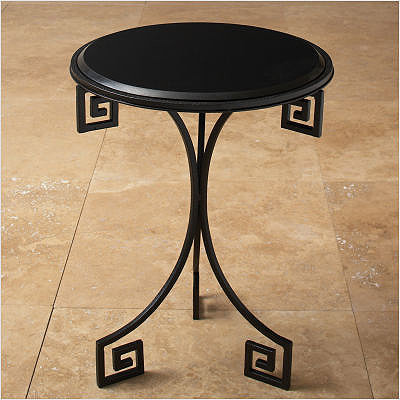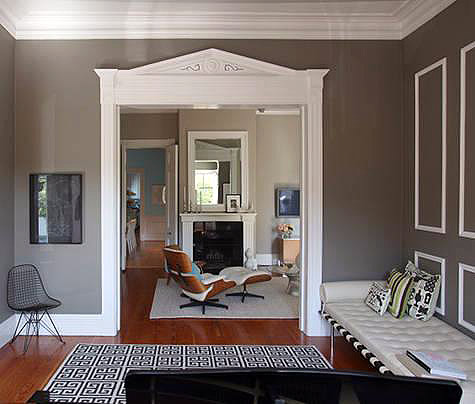 pretty much everything of this space is perfection: Bertoia wire chair, Eames lounge chair & ottoman, Greek key rug, wall color – isn't this picture delightful?

Are you loving this pattern or not so much? I'd definitely use it in my home, cushions or even the rug, I think it'd look fabulous!
I'll be back to you in awhile, meantime tell me how's your week so far?