Hi everyone! I hope you're enjoying your Thursday! I definitely do! In the morning I was pleasantly surprised with the new issue of Lonny mag which was launched today. The team did a wonderful job (again!) by featuring a lot of talented people, sharing with us tips about outdoor decorating – just on time as it seems summer has finally settled down here! I loved all those over 200 pages, so I'll now share with you some designs that took my breath away and I'm still recovering after the dose of gorgeousness I witnessed: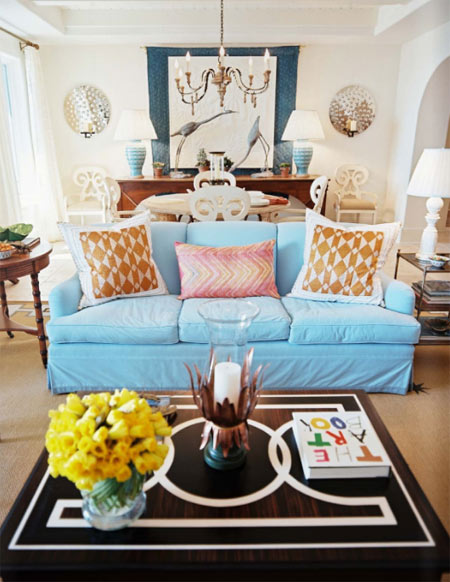 the blue cotton slipcover adds a charming serenity to the living room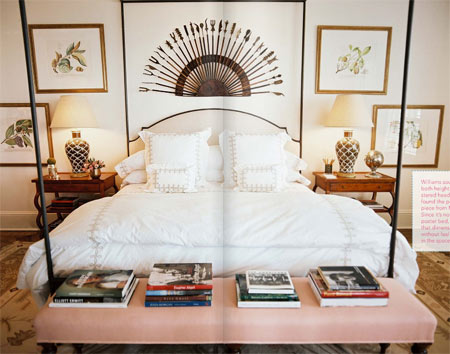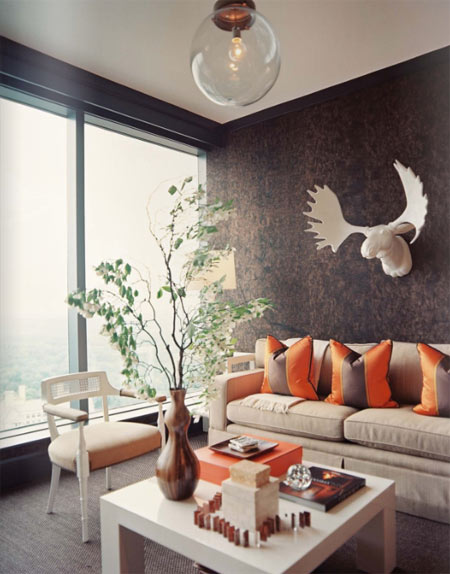 love the orange, brown & beige that are dominating in this home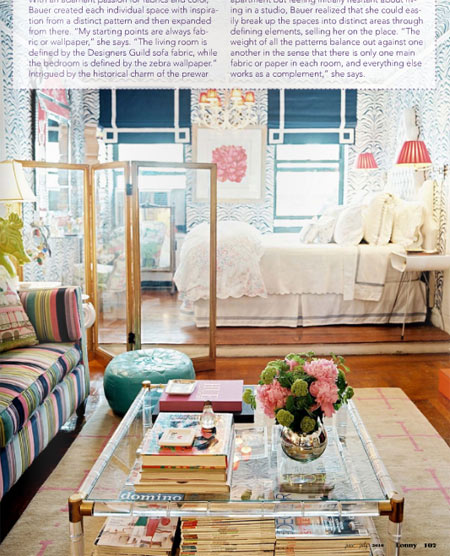 the use of colors and patterns in this place is amazing!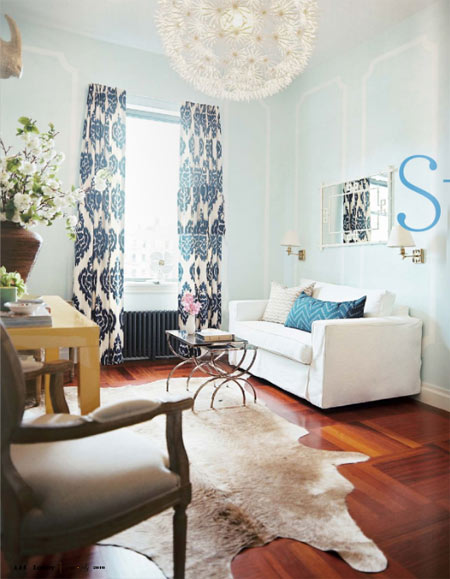 this chandelier is to die for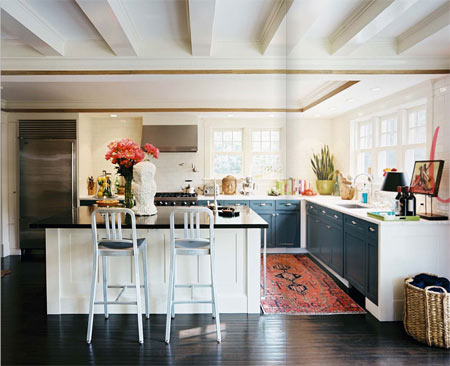 this organized kitchen decorated with white & navy looks very stylish. love that rug!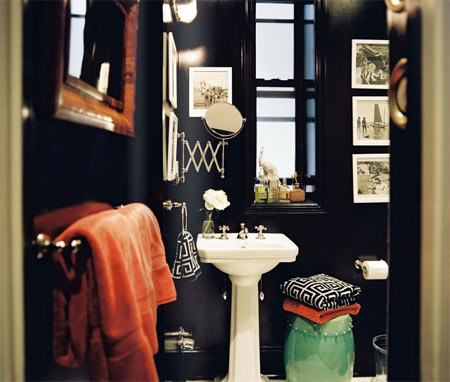 the dark bathroom, with white frames and tiles – fancy and chic!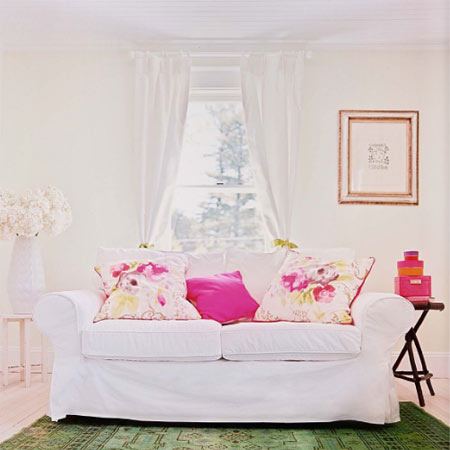 how pure and romantic is this room? LOVE the pink cushions!