Hi lovelies! How have you been? I have for you another before & after post featuring the laundry room makeover of Dagny from Scandinavian Chic. The changes Dagny made in the laundry are very impressive and the result is stunning! I can't say what I like more about that makeover: the wallpaper, prints or the flooring! However, better to show you and you'll understand what I mean!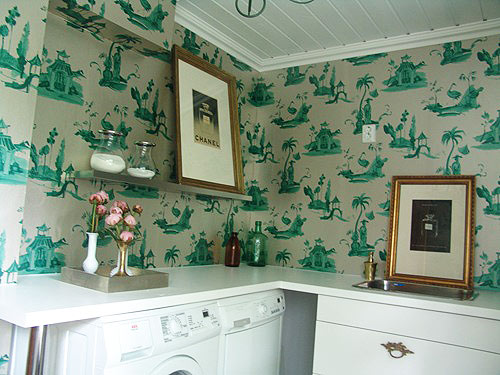 Here's the before: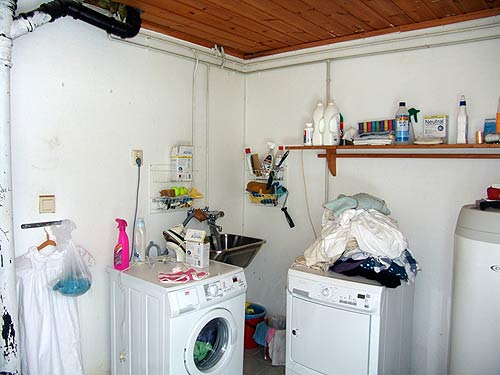 *images via Scandinavian Chic
You can read everything about the makeover here. And tell me what do you think in your comments. Isn't this wallpaper killer? And what about Chanel prints in the laundry? Very chic!
Now in other breaking news, today I got my scarf from Dagny & Rikke from Scandinavian Chic (believe me, I started to write this post in the morning, long before the scarf got into my mail!). It's so beautiful!!! Here are some pictures! Thank you, Scandinavian Chic! I love it!
this is attached to the scarf. aren't those hearts the cutest?