Hi everyone! I must admit the place me & my husband are living now isn't the home of my dreams, so I'm considering this an excuse to imagine and virtually decorate my dream home, including bedroom – which I think is a sacred place in a home as there we spend a third time of our lives while sleeping and I guess it's very important to create a warm, relaxed atmosphere for sweet dreams. So, I've been visualizing yesterday how will my bedroom look like in my dream home. After flipping through pictures of beautiful spaces I figured that my bedroom is all about floral pattern, cozy blankets and colors (not surprising at all!). What it really IS surprising is that I showed to my husband a white & pink bedroom, asking 'would you like to have this bedroom?' (of course expecting a 'no'), he said 'yes, why not'. Hello, my husband won't feel disturbed by a pink bedroom! You probably understood why I love him.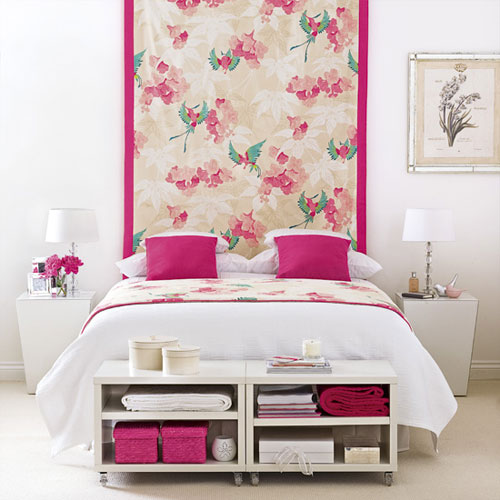 this is the bedroom my husband agreed to live in (virtually). it's perfection, though I think it's too girly for a master bedroom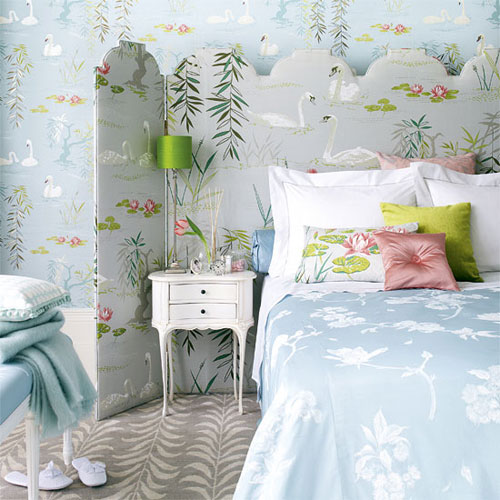 dreamy bedroom! this is called 'romance by the lake'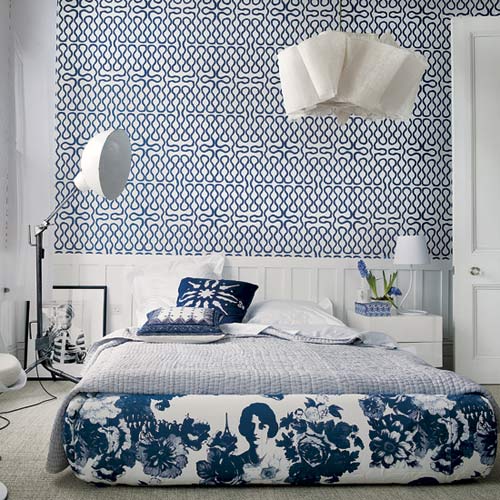 this bedroom is gorgeous! I'm loving the chandelier, the pattern behind the bed and the combo white & navy is so beautiful!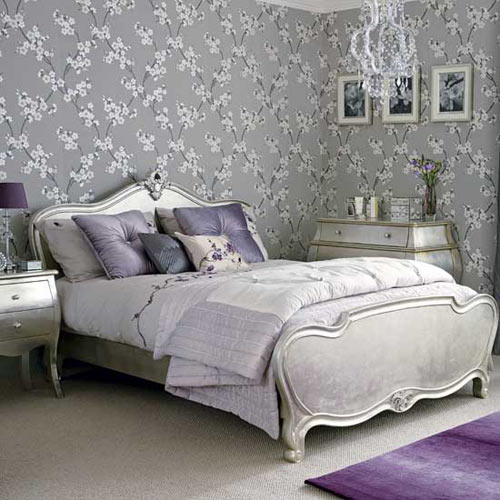 if you've been reading my blog you know I adore colors (I'm a color addict, by the way), so I'm always balancing between bright, bold colors, darker ones and neutral. This grey combined with purple is very charming and elegant and would absolutely consider it for my bedroom!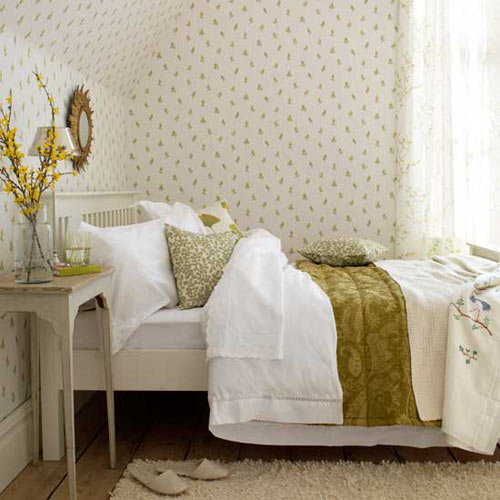 attic bedrooms are my weakness, yellow, as well as white and light are long time friends of mine, so what's not to love in this bedroom?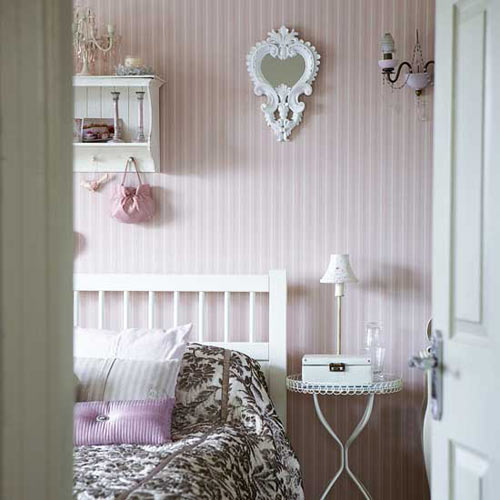 a striped pattern, if it's about pale colors such as pink and purple works perfect for creating a romantic look! the bedside table, the mirror on the wall and that shelf above the bed are wonderful, giving a quite charming touch to the entire space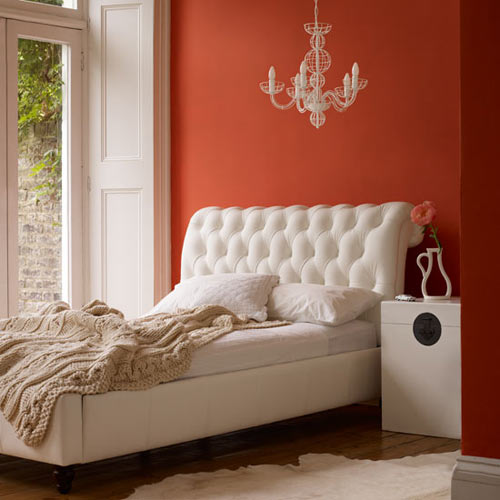 how fabulous is this orange wall with the white-cream bed? simple yet stunning!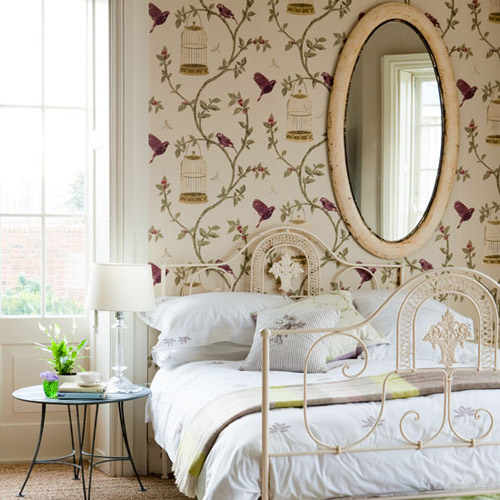 the wallpaper pattern+the bed=gorgeousness!